Rated 0 out of five stars
0 total reviews
Fig and Prosciutto Flat Bread
A hot combo of the moment and for good reason. This delicious pairing is sure to satisfy any palate.
Total Time: 20 minutes
Prep: 10 minutes
Cook: 10 minutes
Servings: 1 serving
Ingredients
SABRA® Garlic Herb Spread or Classic Hummus

2 tbsp

Flatbread or naan

1

Fig jam

3 tbsp

Prosciutto

3 slices

Shredded Gruyere or mozzarella cheese

2 tbsp

Salt and pepper to taste

to taste

Arugula

3/4 cup

Pine nuts

1 tsp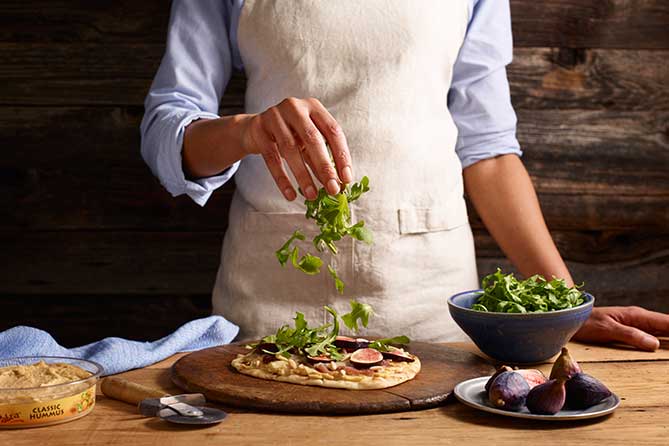 Directions
Place 3 tablespoons of SABRA® Hint of Lemon Spread and 3 tablespoons of fig jam randomly on the naan or flatbread. Spread roughly across the flatbread.
Top with prosciutto cheese and optional pine nuts.
Bake in preheated 400 degree F oven on a lower rack for 10-12 minutes or until crispy and browned.
Toss arugula with lemon juice olive oil and salt and pepper. Place on top of flatbread and serve.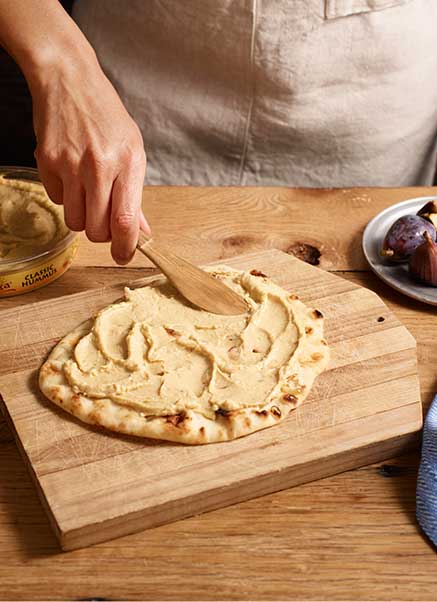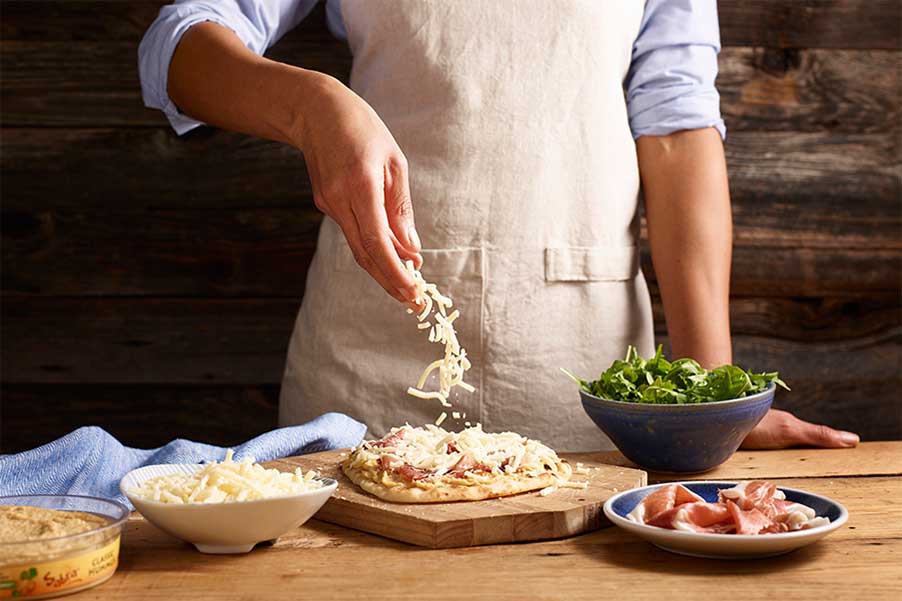 There's no way to spin this. We're sorry for taking so long!