Rated 0 out of five stars
0 total reviews
Voo Dew
This tropical tipple garnished with grilled pineapple gives off island vibes.
Ingredients
MTN DEW®

4 ounce

Coconut rum

1 ounce

Silver rum

.5 ounce

Pineapple juice

1 ounce

Pineapple wedge, grilled

1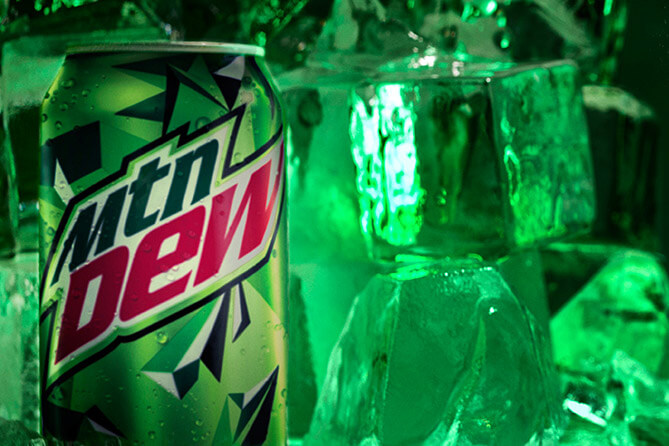 Directions
Fill rocks glass with ice.
Add rum pineapple juice and top with MTN DEW®.
Garnish with grilled pineapple.
There's no way to spin this. We're sorry for taking so long!