Rated 0 out of five stars
0 total reviews
PEPSI® Smash
Nothing wrong with a classic and this one might become your new fave. Just combine bourbon and PEPSI® for the perfect bitter and sweet sip.
Ingredients
PEPSI®

4-6 ounce

Bourbon

1.5 ounce

Bitters

1 dash

Lemon wedge

1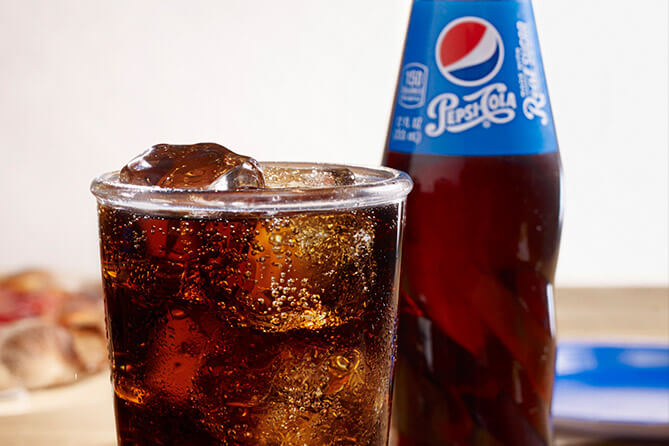 Directions
Fill highball glass with ice.
Add bourbon and top with PEPSI®.
Garnish with a lemon wedge.
There's no way to spin this. We're sorry for taking so long!