Rated 0 out of five stars
0 total reviews
Orange Citrus Sangria
The traditional Spanish libation gets an orange twist - Starry™ with TROPICANA®.
Ingredients
TROPICANA® Orange Juice

1 ounce

Starry™

As needed

Orange vodka

.75 ounce

Orange flavored cognac

.5 ounce

Starry™

4 ounce

Pinot noir

1 ounce

Diced seasonal fruit

1 tbsp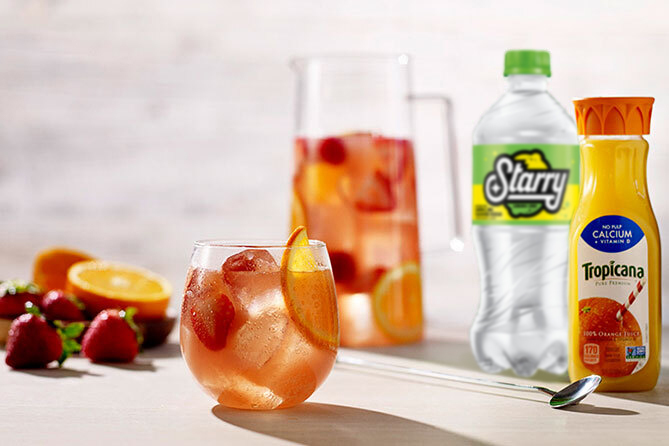 Directions
Fill cocktail shaker with ice.
Add vodka cognac pinot noir orange juice and fruit. Stir to incorporate. Pour contents into large wine glass.
Top with Starry™ and garnish with a slice of strawberry and a lemon wheel.
There's no way to spin this. We're sorry for taking so long!