Rated 0 out of five stars
0 total reviews
Strawberry Margarita
What's better than a strawberry margarita? One with a twist. A Sierra Mist.
Ingredients
Silver tequila

1.5 ounce

Triple sec

5 ounce

Strawberry puree or syrup

1 ounce

Strawberry

1

Lime wheel

1

Starry™

As needed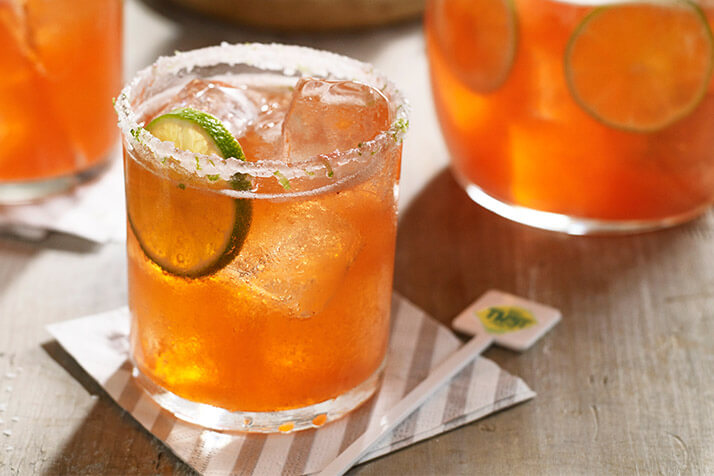 Directions
Fill cocktail shaker with ice.
Add tequila triple sec and strawberry puree.
Shake until chilled. Pour contents into margarita glass.
Top with additional ice and Sierra Mist.
Garnish with lime wheel.
There's no way to spin this. We're sorry for taking so long!