T he need for greener, more sustainable practices to help the environment has been known for a while now. What's new is that these practices are increasingly leading to better business in foodservice as well as better sanitary practices to keep consumers safe. More and more, the eco-friendly efforts of restaurants are affecting consumer traffic.
The good news is that some of the most valuable practices—in terms of environmental impact and consumer importance—require relatively small changes in packaging and purchasing choices. Perhaps due to the recognizability of Styrofoam and its known eco-downsides, more sustainable packaging is top of mind right now for both operators and consumers. According to a 2019 Packaging Trends and Outlook report from Technomic, 72% of consumers say restaurants should do more to offer environmentally friendly packaging and 34% of consumers seek out foodservice operations that use greener disposable packaging. That's a significant jump from years prior and a big reason why the National Restaurant Association named Eco-Friendly Packaging as the #1 trend in their 2020 What's Hot Culinary Forecast.
Beyond to-go containers made from eco-friendly materials, manufacturers are swapping out plastic, when possible, for greener containers. Earlier this year, there was a sudden demand in delivery and take-out when the COVID-19 pandemic closed dining rooms nationwide. This demand from consumers resulted in a surge of single-use plastic waste.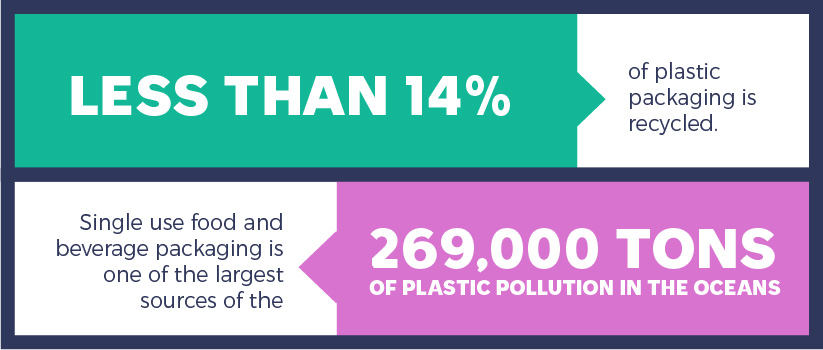 Source: MarketWatch, "This is how much waste Americans create – Just by getting takeout food" 2018
Operators have found that reducing even the smallest amount of plastic can have a significant impact on reducing the amount that currently finds its way to landfills and bodies of water. If your establishment offers online ordering, give customers a choice to include (or not include) plastic utensils with their order. That simple choice alone can reduce a significant amount of plastic. If more manufacturers start switching to more responsible packaging, and more operations choose to buy such products, the positive impact could grow exponentially.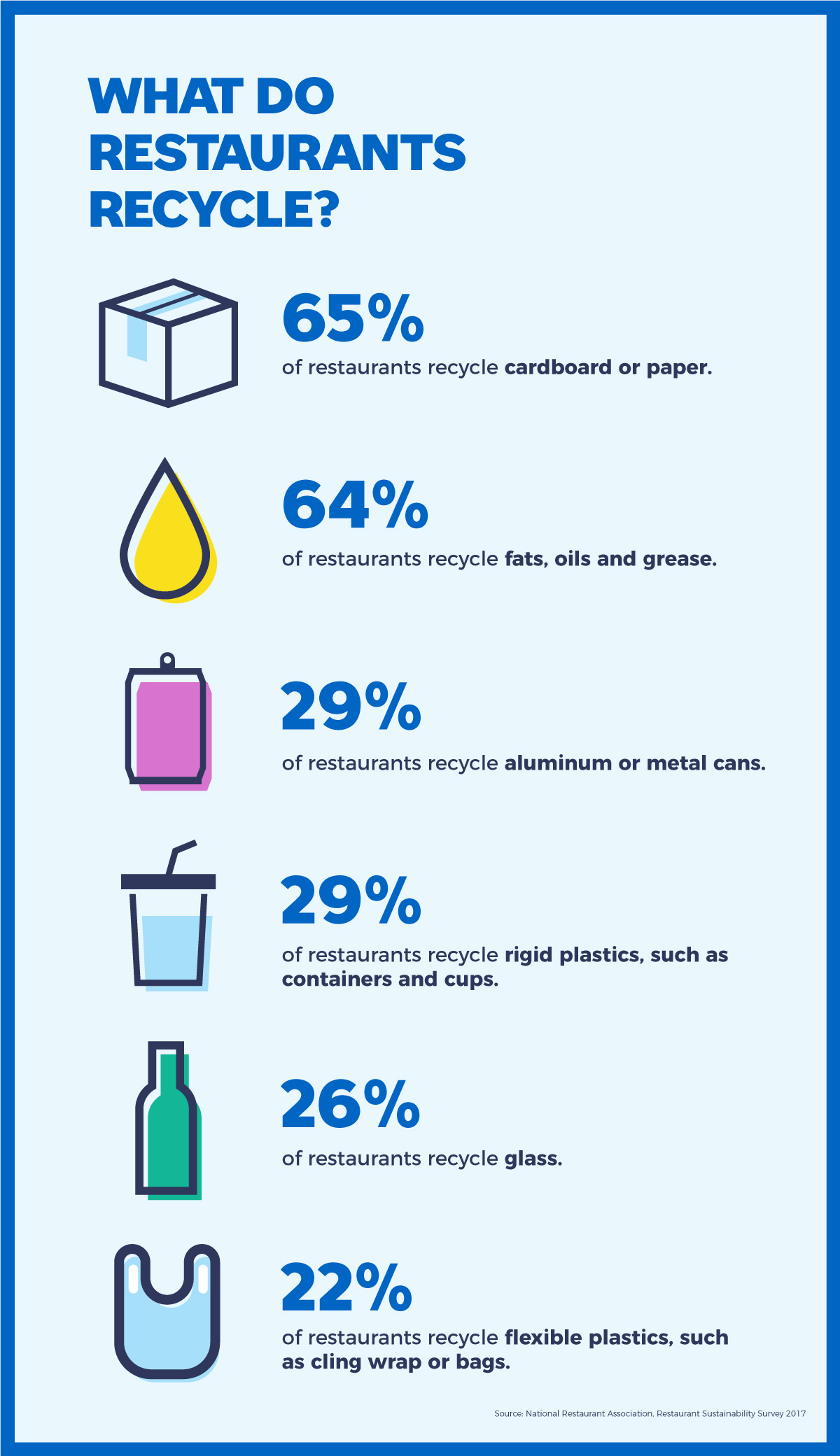 Communication is key. If you engage in sustainable practices, be proud and let your guests know about it. Make posts on social media showcasing your eco-friendly changes. This lets your customers and community know about the steps you're taking. Likewise, encourage dine-in guests to look up your menu via a QR code on their phone to both limit paper waste and possible contamination. It will help to reiterate their good choice to dine with you!
Eco-friendly practices are no longer a niche concern. Eating out has become a way to exercise morals as much as finding the best tastes. Thankfully, you don't have to make wholesale changes to your operation. Just by going with eco-friendly packaging you can be on the path to making a positive impact on the environment and your business.