A s consumers continue to use take-out and delivery during these times, operators are taking their sustainable practices to the next level. In addition to limiting plastic and using eco-friendly packaging, consumers desire restaurants focused on sustainability and 50% are more likely to make a restaurant choice based on whether it participates in eco-friendly practices, like lowering their carbon footprint. When it comes to sustainability, consumers have three major points of interest: taste, health benefits and environmental impact. It's no longer enough for a restaurant to have good food, they need good practices as well.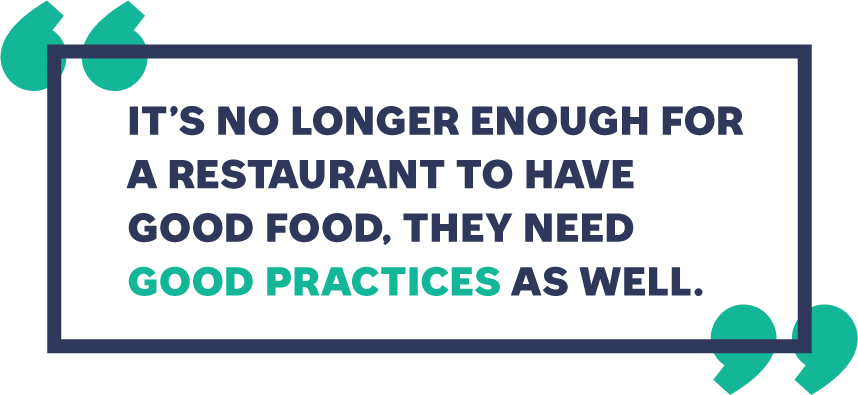 We've previous discussed eco-friendly practices with operators swapping out plastic and Styrofoam to-go and delivery containers with more sustainable alternatives.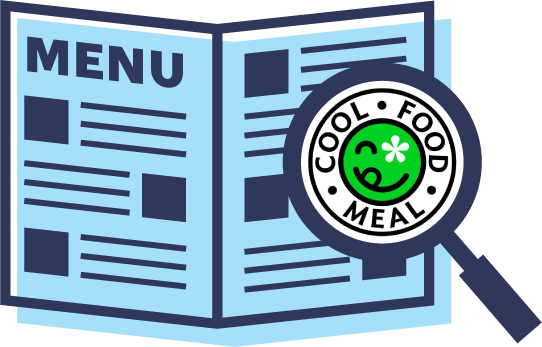 Keeping that energy, many major chain restaurants have now started including data on their menu to reflect the carbon footprint of each menu item, provided by the World Resources Institute (WRI). Restaurants using this data and providing meals with a low carbon footprint can use a "Cool Food Meal" badge from WRI to add to their menus to indicate to consumers what meals are eco-friendly.
Using reliable data to showcase their eco-friendly practices allows businesses to move towards transparency and provides peace of mine for consumers. Originally, it was the consumers' responsibility to seek out and choose foods that were good from them and had a lower carbon footprint. Now, restaurants are making it easier for consumers to make their choices. It's not just good business. It's good for the planet.
"Understanding what today's eco-conscious food consumers want," Smart Brief, September 2020
"Restaurant chains move toward transparency with carbon labeling," Nation's Restaurant News, October 2020