BEVERAGES
Tropicana Pure Premium Island Punch
SKU 173913
Tropicana Island Punch combines unique flavors, like the tropical sweetness of pineapple and passion fruit, to create a refreshing blend that tastes like summer in a glass. It's a delicious juice drink with no artificial sweeteners or flavors!
About this Item
Tropicana Pure Premium Island Punch 12oz Plastic Bottle, 12 Per Case (Refrigeration Required)
Ingredients
FILTERED WATER, SUGAR, WHITE GRAPE JUICE CONCENTRATE, PASSION FRUIT JUICE CONCENTRATE, PINEAPPLE JUICE CONCENTRATE, VEGETABLE JUICE CONCENTRATE FOR COLOR, CITRIC ACID, NATURAL FLAVORS AND ASCORBIC ACID (VITAMIN C).
Nutrition Information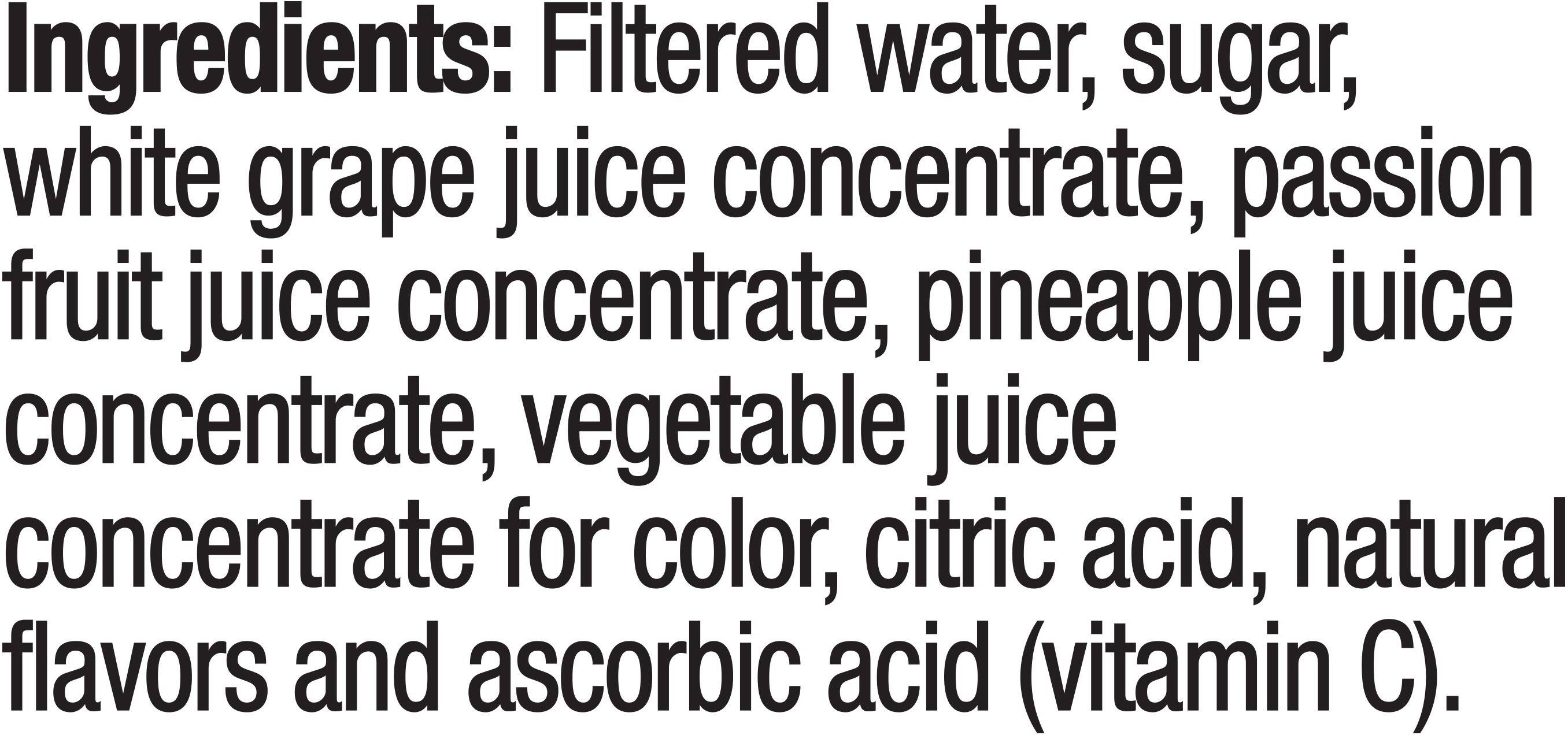 There's no way to spin this. We're sorry for taking so long!