BEVERAGES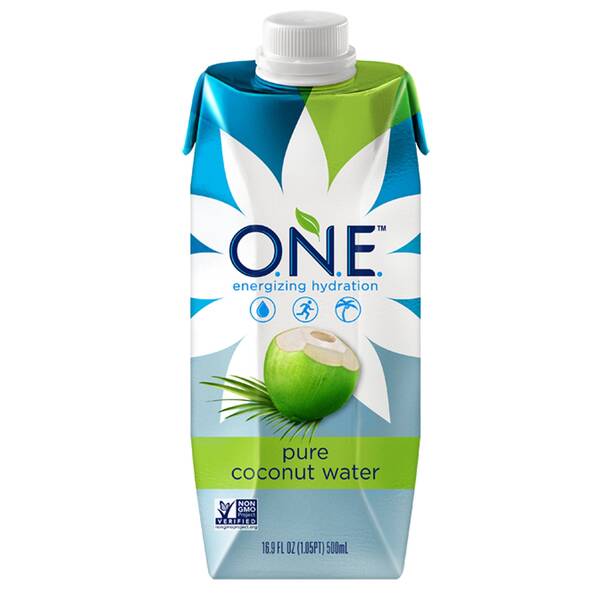 SKU 137745
O.N.E. Pure Coconut Water is preferred in taste tests over the leading brand*, making it the easy way to fall in love with coconut water. Hand-picked, drained, and packaged at the source, O.N.E. delivers refreshing coconut taste directly to you. The secret to feeling energized is proper hydration. O.N.E. uses the purest coconuts to help you replenish and hydrate. *Based upon national taste test among consumers with a preference, limited to Pure flavor of O.N.E. versus the leading brand.
About this Item
O.N.E. Coconut Water 16.9oz Carton, 12 Per Case
Nutrition Information

There's no way to spin this. We're sorry for taking so long!