BEVERAGES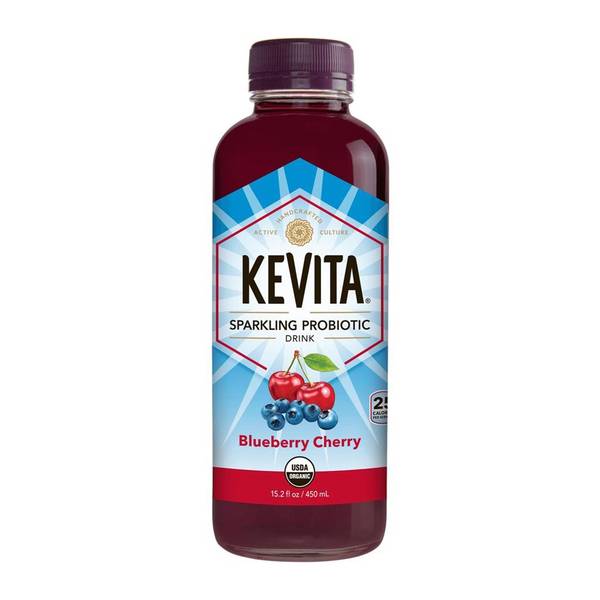 KeVita Sparkling Probiotic Blueberry Cherry
SKU 167571
KEVITA Sparkling Probiotic Blueberry Cherry Drink is fermented with our proprietary water kefir culture. Crafted with live probiotics and the finest organic ingredients, KEVIAT Probiotic Drinks come in a wide variety of delicious flavors that are revitalizing to the core. All KEVITA products are Non-GMO Project Verified, Certified USDA Organic, Certified Kosher, Non-Dairy, Vegan, and Gluten Free. Adding KEVITA Sparkling Probiotic Blueberry Cheery Drink to your Grab and Go cooler will drive incremental sales.
About this Item
KeVita Sparkling Probiotic Blueberry Cherry 15.2oz Glass Bottle, 6 Per Case (Refrigeration Required)
Nutrition Information
There's no way to spin this. We're sorry for taking so long!