BEVERAGES
Tropicana Caribbean Sunset
SKU 199524
Tropicana Juices are a great tasting and easy way to achieve a power-pack of nutrients with no added sugar. Tropicana Juices have the delicious taste you love and are a convenient way to get more Vitamin C in your diet.
About this Item
Tropicana Caribbean Sunset 12oz Plastic Bottle, 12 Per Case (Refrigeration Required)
Ingredients
FILTERED WATER, SUGAR, APPLE JUICE CONCENTRATE, APPLE PUREE, CHERRY JUICE CONCENTRATE, CITRIC ACID, PINEAPPLE JUICE CONCENTRATE, ORANGE JUICE CONCENTRATE, NATURAL FLAVORS, FRUIT AND VEGETABLE JUICE CONCENTRATE FOR COLOR AND ASCORBIC ACID (VITAMIN C).
Nutrition Information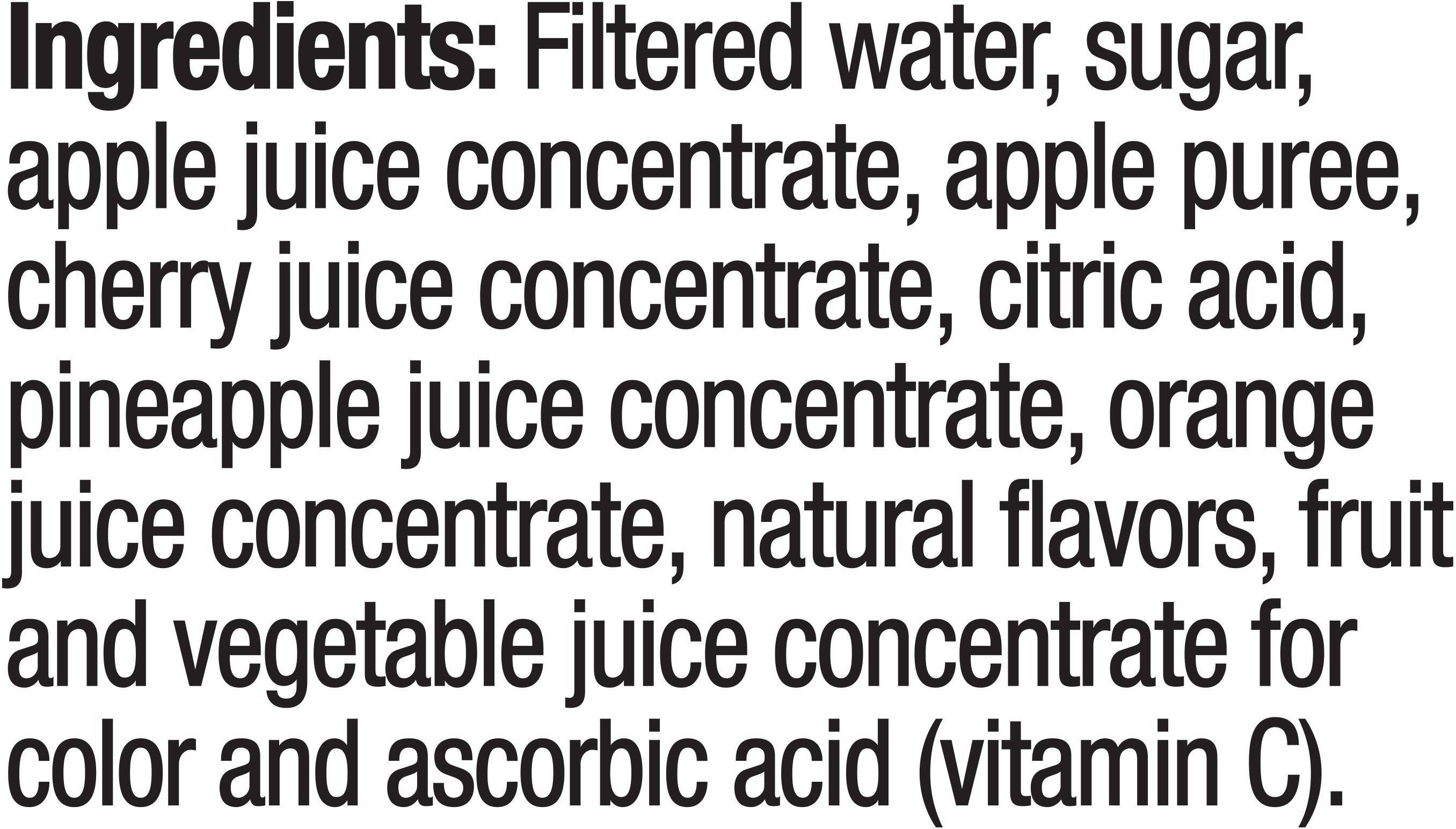 There's no way to spin this. We're sorry for taking so long!