Rated 0 out of five stars
0 total reviews
Mango Strawberry QUAKER® Overnight Oats
Fruity and filling these overnight oats are big on flavor for a refreshing breakfast.
Servings: 1/2 cup yields 26 servings
Ingredients
QUAKER® KETTLE HEARTY® Oats

13 cups (1 sleeve)

Reduced fat or skim milk

10 cups

Diced fresh or frozen mango

5 cups

Light agave syrup

1 cup

Fresh or frozen strawberries (thawed if using frozen), medium diced

6 cups

Fresh or frozen mango (thawed if using frozen), medium diced

3 cups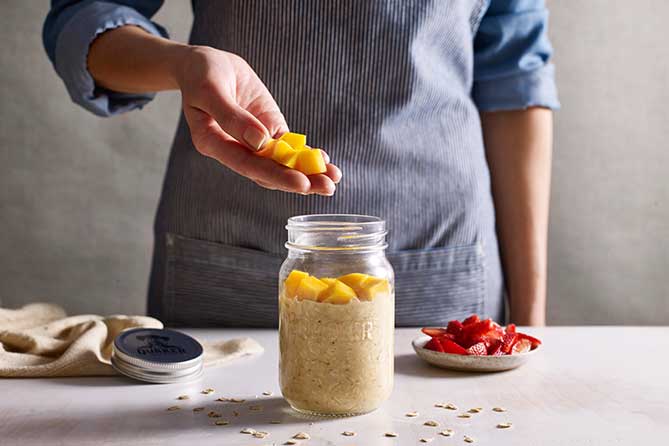 Directions
In a blender puree the mango and agave into 4 cups milk. In a large bowl whisk the puree mixture into the rest of the milk.
Spread the oats out into a 4 inch hotel pan and pour the milk mixture over the top.
Mix together well so all the oats are covered by the milk mixture.
Allow the oats to cold-steep in the liquid for 6 to 18 hours. Serve within 24 hours.
To prepare for buffet service fold the mango and strawberries into the oat base and serve.
For individual service portion ½ cup of the oat base into serving vessel (a mason jar or parfait cup works best).
Top with about 1 ½ tablespoons mango and ¼ cup strawberries and serve.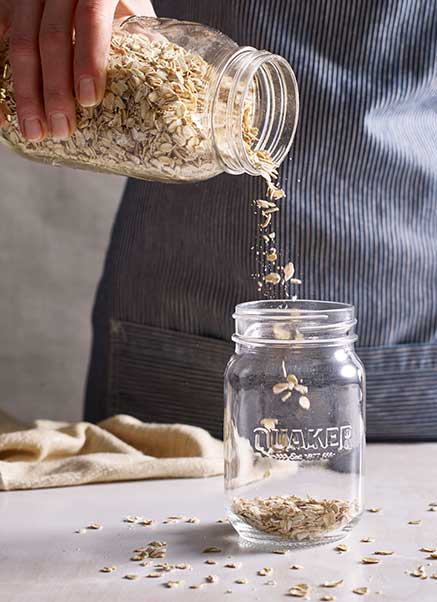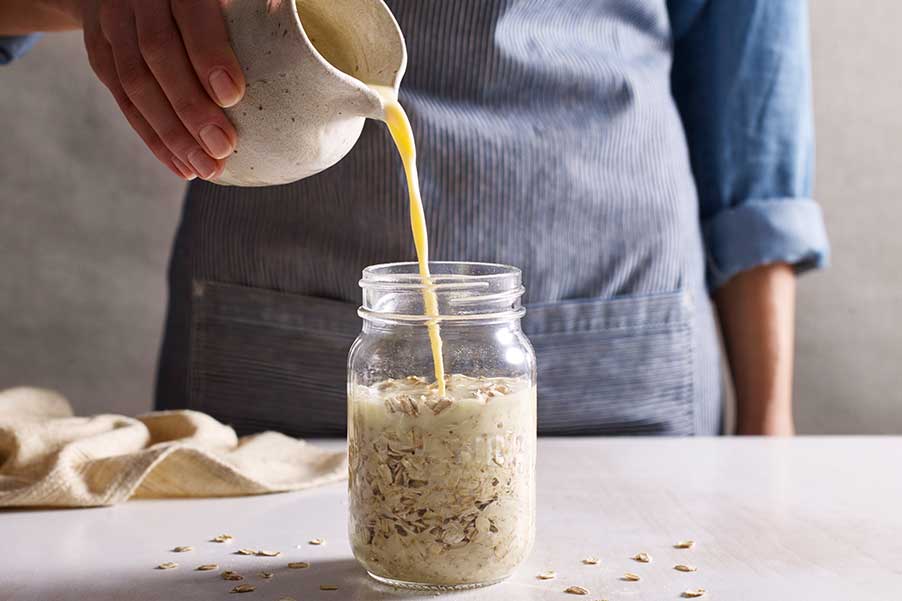 There's no way to spin this. We're sorry for taking so long!