Rated 0 out of five stars
0 total reviews
Greek Fattoush Salad made with STACY'S® Pita Chips
Traditional Greek fattoush salad gets a crunchy upgrade with STACY'S® Pita Chips.
Ingredients
STACY'S® Simply Naked® Pita Chips broken

4 ounce (wt.)

NEAR EAST® quinoa blend (rosemary olive oil)

1 package

Yellow tomatoes, large dice

1/2 cup

Cucumber, peeled, seeded, large dice

1/2 cup

Feta cheese, large dice

1/2 cup

Garbanzo beans, canned, drained

1/2 cup

Curly parsley, rough chopped

1/2 cup

Salt

1/4 tsp

Garlic, minced

1 tsp

Lemon juice, fresh squeezed

2 tbsp

White pepper

1/4 tsp

Olive oil

2 tbsp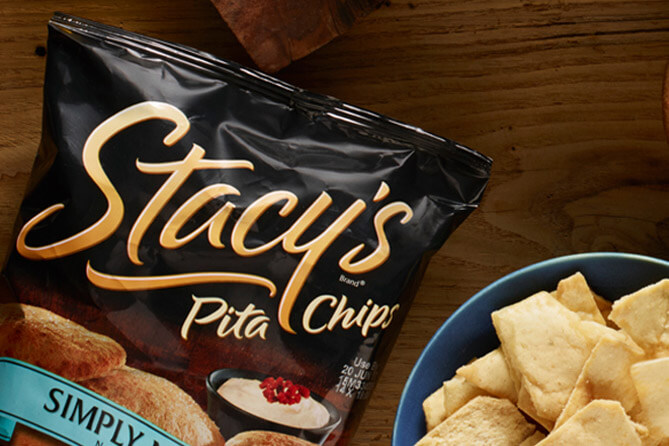 Directions
Cook NEAR EAST® quinoa blend according to instructions on box.
In a 4 quart mixing bowl, combine cooked quinoa blend, tomatoes, cucumbers, garbanzo beans, feta, parsley, and pita chips.
In a 1 quart mixing bowl, whisk together lemon juice, garlic, salt, pepper, and olive oil. Pour vinaigrette over contents of the salad and toss gently. Hold salad for up to 4 hours in refrigerator before serving.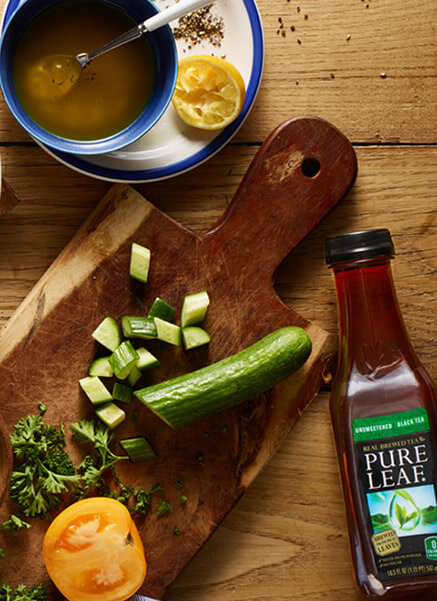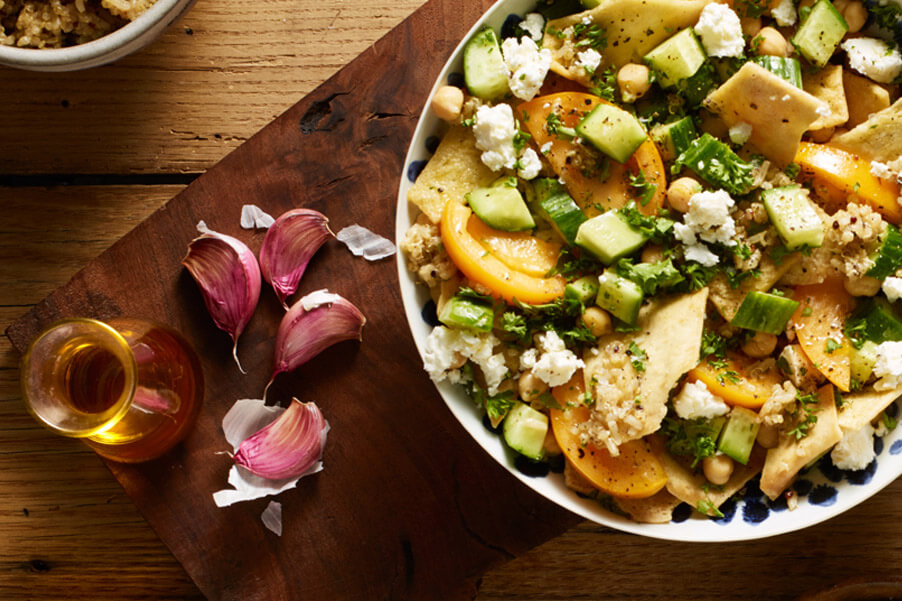 There's no way to spin this. We're sorry for taking so long!