Rated 0 out of five stars
0 total reviews
Georgia Squeeze
A refreshing citrusy southern mix that will tastes peachy perfect.
Ingredients
TROPICANA® Lemonade

12 ounce

Peach syrup

.5 ounce (2 pumps)

Fresh slice of peach (garnish)

1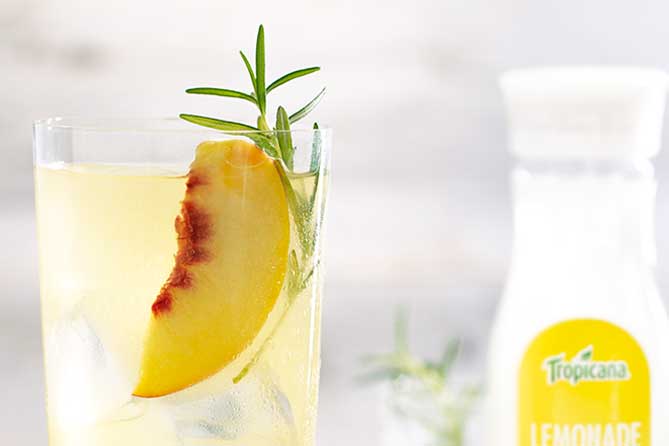 Directions
Add lemonade and syrup to highball glass. Stir to incorporate.
Add ice and garnish with a slice of peach.
There's no way to spin this. We're sorry for taking so long!