Rated 0 out of five stars
0 total reviews
Caramel Crunch Sundae made with CRACKER JACK® caramel popcorn
Scoop up this cool and creamy sundae by adding gooey caramel and a salty crunch.
Ingredients
CRACKER JACK® Popcorn Snacks

1/2 cup

Caramel sauce, warmed

2 tbsp

Vanilla ice cream, scooped

1 cup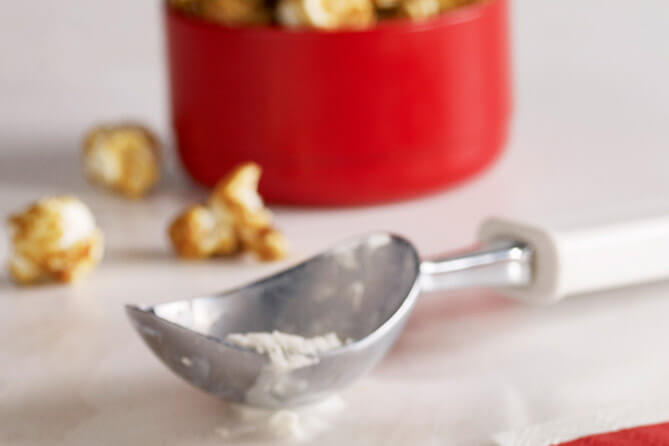 Directions
Build sundae in a bowl. On the bottom 1/4 cup CRACKER JACK® and 1 tablespoon caramel sauce.
Add 1 cup of ice cream and the rest of the caramel sauce and CRACKER JACK®. Serve immediately.
There's no way to spin this. We're sorry for taking so long!