W ith the anticipation of over-indulging throughout the holiday season, Dry January encourages those seeking moderation. And while mocktails shine especially bright during this month, as well as Sober October, consumers seem to be raising a glass to spirit-free cocktails on more occasions throughout the year.
In the beginning, mocktails provided an opportunity to appeal to those who were abstaining from alcohol altogether. Today, up to 23% of Millennial and Gen Z consumers (of age) are making up a category of "blenders," choosing no- or low-alcohol beverages as well as full-strength cocktails on the same occasion. Gen Z and Millennials are the biggest buy-ins for mocktails with Gen Xers following close behind.1 In 2021, 34% of people said they planned to reduce their alcohol intake due to increased focus on health and wellness.2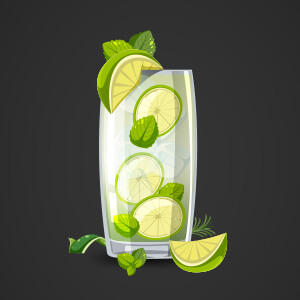 Mocktails mean not missing out.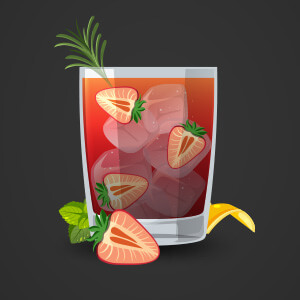 In the past, consumers may have simply ordered a soft drink in lieu of a cocktail or beer. Today, a mocktail more closely mimics the creativity and more complex flavors of a cocktail. For this reason, consumers feel like they're not missing out on the experience or social aspects that come with imbibing. For operators, mocktails mean not missing out on added profits. Mocktails have grown more than 229% in the past 4 years3 and were placed on the top 10 list in Yelp's 2023 Food Trends.1
Raise a glass to creative concoctions.
With the same level of creativity and flexibility that comes with the creation of a cocktail, mocktails provide opportunity for seasonal flavors and signature touches. The 15+ fruity flavors of bubly™ sparkling water are a good place to start for inspiration, with recipes like the Wannagetaway featuring raspberry bubly or swapping out the apple liqueur in the Pucker Up for sour apple syrup. Viva Sol Agua Frescas™ make another flavorful foundation with varieties like Horchata, Piña and Tamarindo.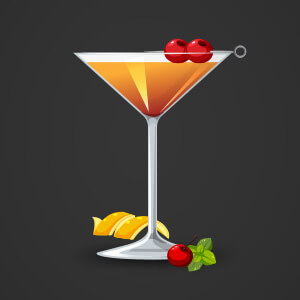 More people are seeking balance not only throughout the holidays, but year-round. Using flavorful foundations like soda, tea, infused water and juice as well as kombucha and cold brew, are delicious ways to kick off a mocktail and any occasion worth celebrating.
Sources:
1BeverageDynamics.com; Why Mocktails Remain So Popular, 6/19/23
2Chefstore.com; The Emergence of Mocktails, 4/27/23
3Datassential SNAP™ food profile; annual data for YE Q2 2023