3-2-1, Happy New Choices!
N o one can really be blamed for a little overindulgence during the holiday season. Given all of the family gatherings, festive parties and seemingly never-ending opportunities to consume more calories than usual, relaxing one's dietary discipline just seems to go with the territory. That's also a big reason why the ushering in of a new year has always represented the chance to start over.
As your customers look to adapt healthier habits and make better choices in 2023, now is the perfect time to remind them that beverages provide a great opportunity to do just that. Best of all, they can find the smarter options they're looking for without having to give up the great flavor, refreshment and other benefits they want as well.
Saying so long to sugar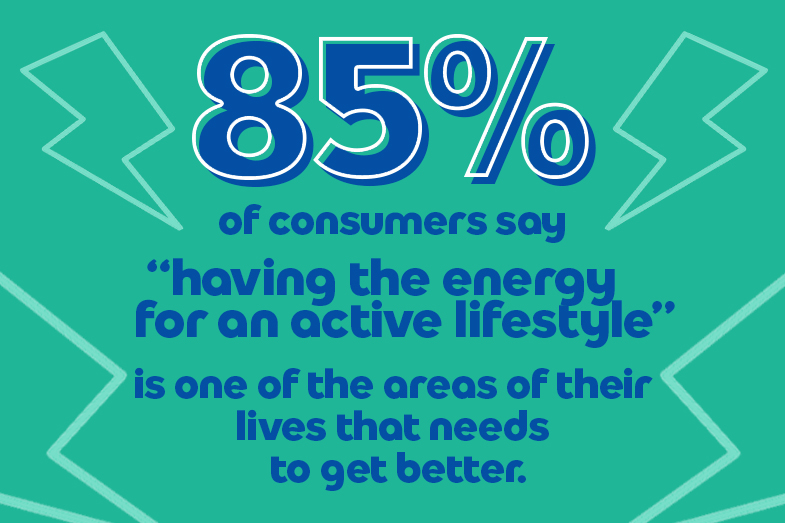 When it's time to cut calories, a natural place many people begin is with their sugar consumption. That's why offering zero sugar and/or low-cal options makes perfect sense. With Rockstar Energy Pure Zero and MTN DEW Zero Sugar, your customers can still find the energy kick they want without added sugar. That's important when you consider that as many as 85% of consumers say "having the energy for an active lifestyle" is one of the areas of their lives that needs to get better.1 Gatorade Zero provides the same low-cal benefit for those seeking a healthier way to hydrate.
Flavor follows function
87% of U.S. adults say they use supplements or functional foods and beverages for various health benefits.1 In addition to the energy boost mentioned above, this can include gut health, sleep enhancement, mood boosters and more.
You can appeal to these benefit-seeking customers with options such as Starbucks BAYA Energy, containing only 90 calories and made with antioxidant vitamin C. And Naked Juice products blend the best fruits and veggies Mother Nature has to offer, creating nutrient-rich juices that have become the go-to source of better-for-you refreshment for scores of thirsty consumers.
Time for a mocktail
Many consumers also look to reduce their alcohol consumption in the new year, and "Dry January" is officially now a thing. You can still invite everyone to the party in 2023 with festive mocktails that are so delicious, no one will even miss the alcohol. You might even consider adding a Happy New Year Hour with promotional prices on mocktails during a specific time of day.
Our Dew Lu'au is a wave of bold fruit flavors featuring MTN DEW with pineapple, orange and pomegranate juices. And the Wannagetaway mocktail is a fizzy and fruity combination of lychee syrup, guava nectar, orange juice, Sierra Mist and raspberrybubly, all garnished with a strawberry slice, an orange slice and a lemon wheel. You'll find these festive mocktail recipes and more on our beverage recipes page.
Resolve to offer new choices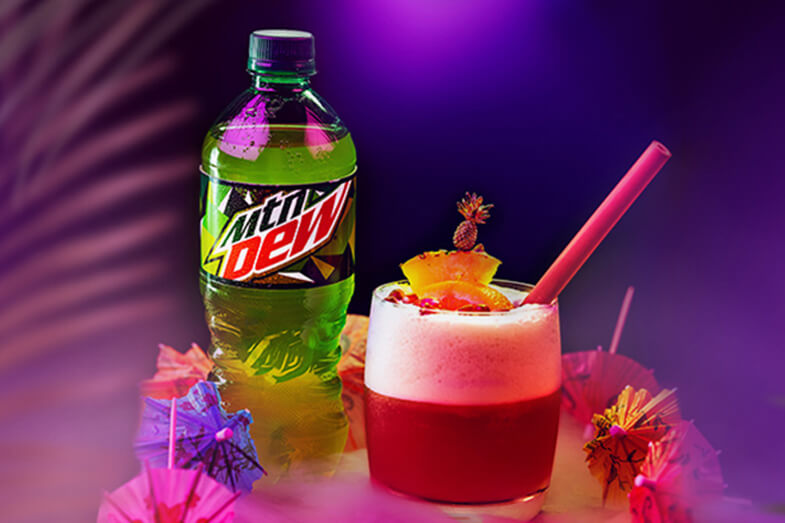 For as long as consumers continue to indulge in sugary delights during the holiday season, resolutions will be made to work those calories off in the new year. Start planning now with better-for-you beverage options that make a perfect fit—as well as promotional ideas that let your customers know you're always there for them.
Sources:
The Hartman Group, Modern Beverage Culture 2018