BEVERAGES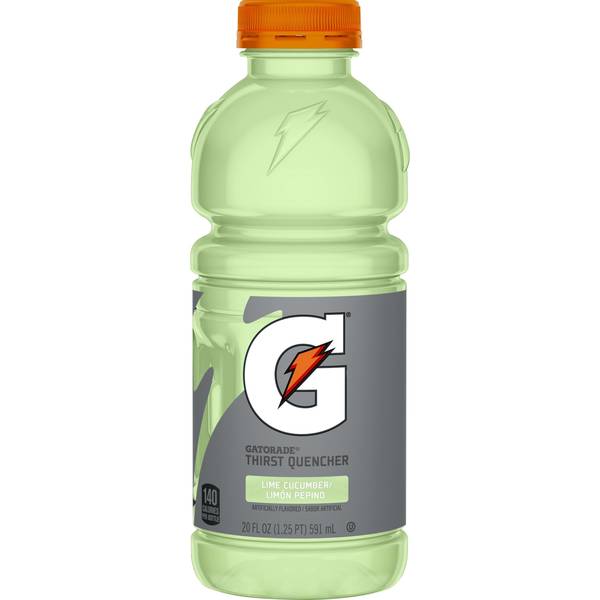 SKU 151859
With a legacy over 50 years in the making, it's the most scientifically researched and game-tested way to replace electrolytes lost in sweat. Gatorade Thirst Quencher hydrates better than water, which is why it's trusted by some of the world's best athletes.
About this Item
Gatorade Lime Cucumber 20oz Plastic Bottle, 24 Per Case
Ingredients
WATER, SUGAR, DEXTROSE, CITRIC ACID, SALT, SODIUM CITRATE, MONOPOTASSIUM PHOSPHATE, GUM ARABIC, NATURAL AND ARTIFICIAL FLAVOR, GLYCEROL ESTER OF ROSIN, YELLOW 5, BLUE 1.
Nutrition Information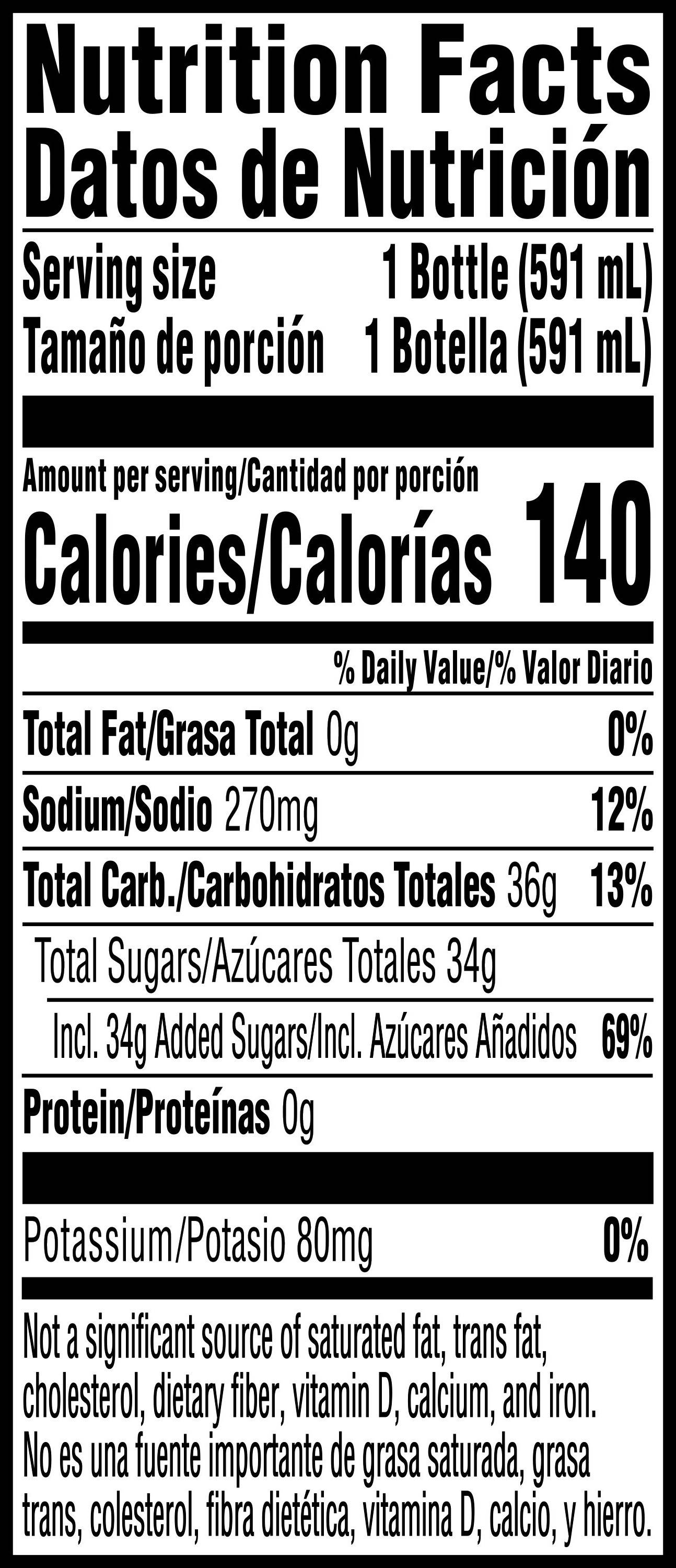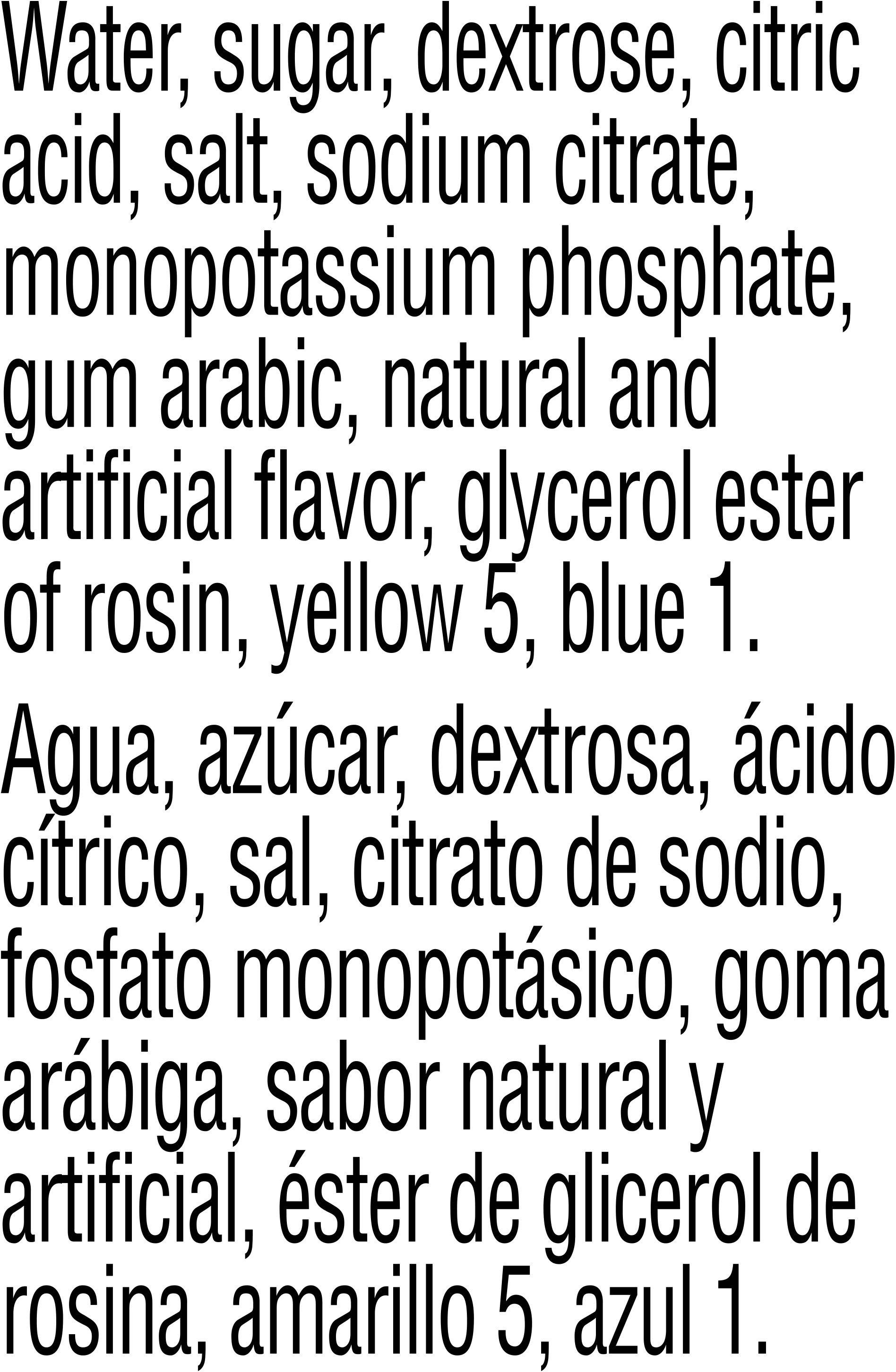 There's no way to spin this. We're sorry for taking so long!