Innovative dispensers offer interactive opportunities to grow your business.
Fountain beverages have certainly come a long way from just regular and diet. As consumer's appetites grow for innovative beverage experiences, so must the machines that dispense them. PepsiCo has been at the forefront of taste and technology and we're always looking for ways to create interactive fountain equipment that allows customers to make their own personalized beverage experiences. Here are just some of the fountain trends on the horizon this year and beyond that can offer up new and exciting options for your customers.
Taps Are For More Than Beer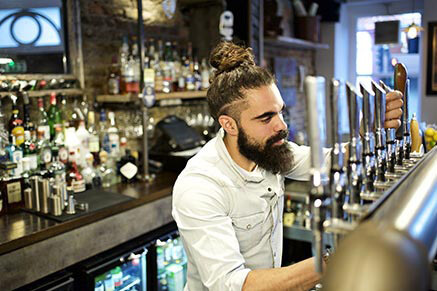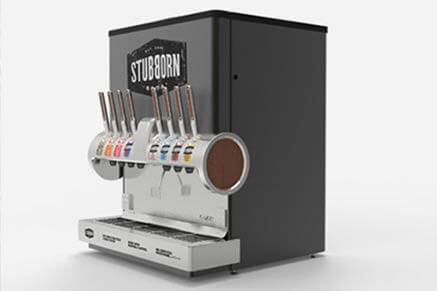 Craft sodas are growing in demand and popularity as consumers' yearn for sodas made from real cane sugar, natural ingredients and unusual flavors. But it's not as simple as offering a fresh product. It has to look as cool as it sounds. Stubborn Soda® uses Fair Trade Certified cane sugar and real vanilla extract in their Agave Vanilla Cream Soda. And with other unusual flavors such as Black Cherry with Tarragon and Orange Hibiscus, Stubborn is already becoming a hit with millennials. So it's only fitting that this trendy soda have an equally trendy dispenser. The Stubborn Tapper includes a "tap-like pouring ritual" and comes with special glasses designed to enhance the flavor of the soda, thus mimicking the glass bottles it also comes in. Not only does this create a high-end holistic look and feel to Stubborn, it warrants a higher price point that millennials and other adventurous drinkers are willing to pay.
Get Smart
In the age of touch screen everything, it was only a matter of time before beverage fountains followed suit. In fact, 26 percent of 18-34 year olds and 17 percent of adults 35 and over say they're more likely to visit a location that has new-age soda fountain machines than locations without them.1 One of the reasons is customization. Rather than just dispensing a certain flavored soda, digital machines offer endless pairing and taste possibilities. The Pepsi Spire was at the forefront of this movement, allowing consumers to create customized beverages with the touch of a button, while giving foodservice operators a choice of flexible and cost-effective equipment to pick from to best meet their needs. These state-of-the-art touchscreen models appeal to consumers' needs to digitally interact while also giving them control of their fountain experience.
Create Your Own
Customization and personalization are becoming an integral part of the dining experience. Gone are the days when people ordered exactly off the menu without wanting to make any changes. In this age of pick and choose menus with endless options like toppings, sides and more, consumers want to create their own distinct food and beverage experiences wherever they go. And they expect to. So rather than stock countless beverages, fountains that allow people to make their own flavor combinations are becoming more popular and might eventually become the norm. The
Pepsi Spire
offers up to 1,000 flavor combinations, ensuring every taste palate can be satisfied. "These machines are all about engaging with consumers and allowing them to drive the relationship," said Mauro Porcini, PepsiCo's chief design officer.
2
Whether carbonated or not, this is a playful way for consumers to interact and create their own experience.
Gone are the days when people ordered exactly off the menu without wanting to make any changes.
So whether it's upscale looks, interactive features or customization, one thing is for sure, this ain't your mama's soda fountain anymore. Plus, what the future holds for fountains is only going to enhance the consumer experience.
1 ©2016 Technomic Inc.; Beverage Consumer Trend Report.
2 New York Times, Pepsi Challenges Coke in the Race to Design a More Tappable Soda
Fountain, May 2014